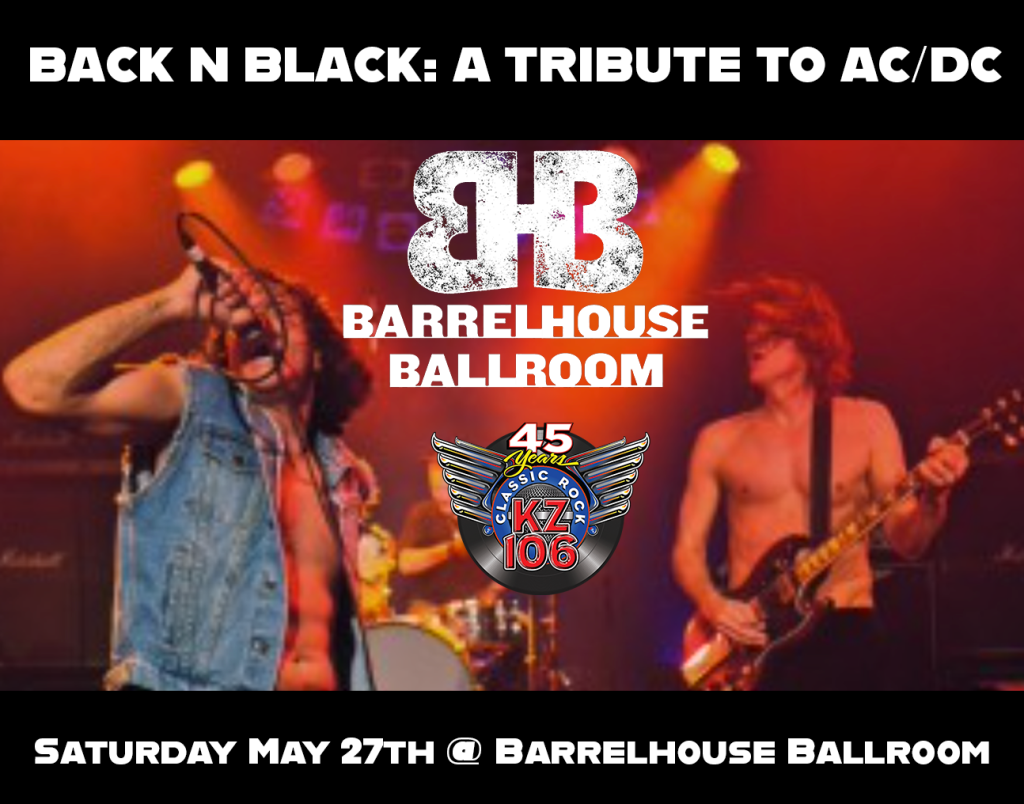 Back N Black delivers the goods with a set list that spans 4 decades of AC/DC's finest!
Vocalist David Jaynes founded Back N Black in 2007 after touring internationally with the AC/DC tribute Hells Bells named by Rolling Stone Magazine as "The Greatest Tribute Band on The Planet" and the world-renowned Black Jacket Symphony.
Hear Thunderstruck, Back In Black, Highway To Hell, You Shook Me All Night Long, Dirty Deeds Done Dirt Cheap, TNT, Hells Bells, For Those About To Rock We Salute You and many, many more.
This show has it all!!!
See the wild antics of Angus in his signature schoolboy uniform, hear the tolling of Hells Bell and the explosion of the cannons, feel the thunder as Back N Black recreate an authentic AC/DC concert experience!
After 15 years, forty-seven states, five countries and over one thousand performances the show is still going strong!
At a Back N Black show you will see everything that is AC/DC…from Angus' SG, duckwalks, floor spasm, striptease and constant headbanging to the shoulder ride, extended guitar solos and much more. It's all there, including the gear that's used. From the wall of Marshall cabinet stacks, Gretsch and Gibson guitars, Music Man Bass with Ampeg "The Fridge" cabinets to the Sonor drum kit with Paiste 2002 cymbals that is the same gear used by the legends themselves. You will enjoy the accurate stage props just like AC/DC with the inflatable 10 foot Rosie to the lighted 6 foot Bell and the grand finale of the cryojet cannons…For Those About To Rock We Salute You!
The show is this Saturday at the Barrelhouse Ballroom – Tickets at the door or purchase here – https://app.promotix.com/events/details/Back-n-Black–A-Tribute-To-AC-DC-tickets?referrer=dashboard