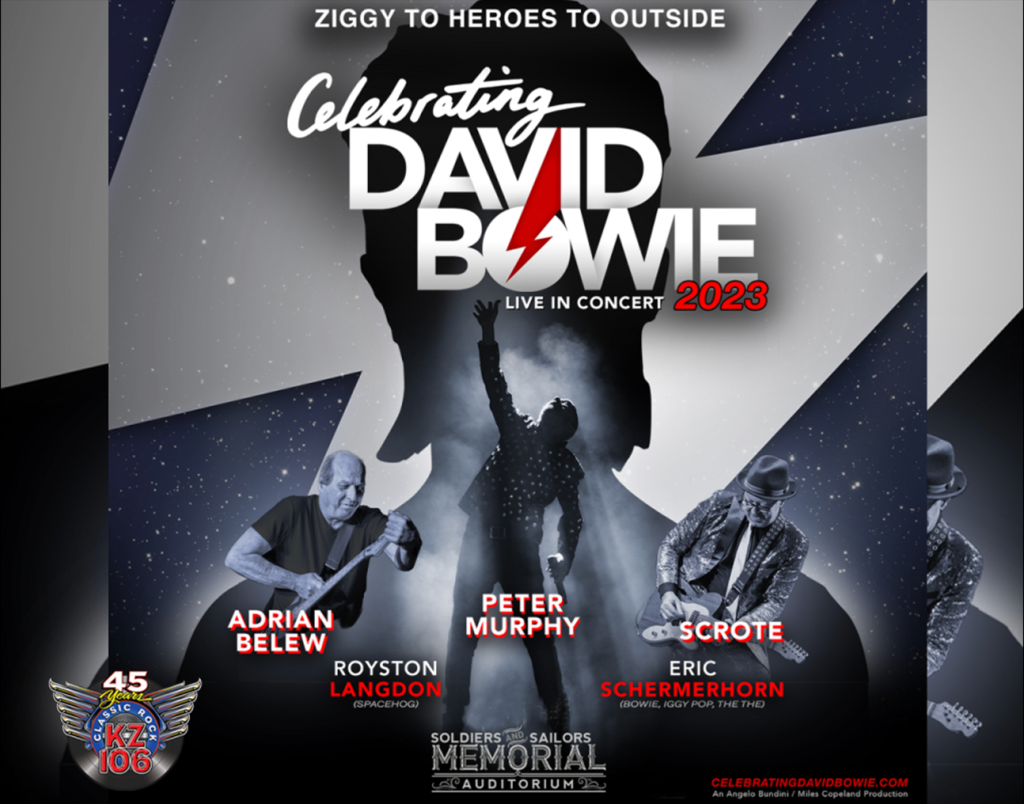 THIS SHOW HAS BEEN RESCHEDULED TO NOV 3RD 2023
17 Countries on 5 continents
US, Europe, UK, Australia, Japan, Canada, Mexico, South America & Iceland & Chattanooga!!!!!
An ever growing collection of Bowie friends, bandmates & world class musicians performing epic career spanning concerts of Bowie music, Bowie Style!!!
Tickets on sale now at https://www.tivolichattanooga.com/events/1681302660/celebrating-david-bowie
LINKS YOU WANT!!!