Scott Chase has tickets all week for the 420 Flashback prize!!!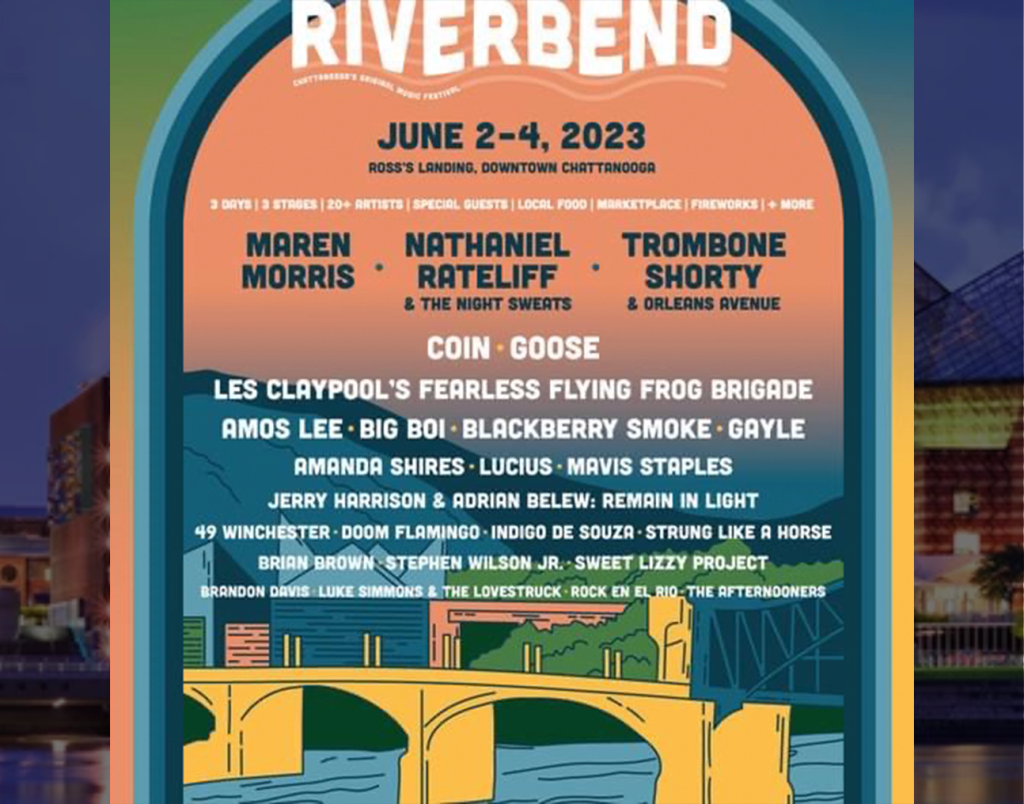 Celebrating 40 years of riverbend Festival
We are proud of our long-standing history in downtown Chattanooga. Riverbend started in 1982 at Ross's Landing at a time when most of the buildings were boarded up, and few had reason to come to the riverfront. Riverbend ignited civic pride, stimulated business and civic leaders to rethink downtown, and showcased the arts.
Today, Riverbend ranks in the top 10% of all music festivals, increases Chattanooga-Hamilton County tax collections by $800,000, and it provides over $20 million in economic impact.
The most important impact Riverbend makes is the same one that made it so special in 1982: Bringing people together from diverse backgrounds from around the country and the world to enjoy music in a special place that holds so much of Chattanooga's history.
Here's to 40 amazing years!
Join us at Ross's Landing on June 2-4, 2023 and celebrate with us!
https://www.riverbendfestival.com